Congratulations on your engagement, and welcome to the Catholic Engaged Encounter of the Lower Hudson Valley Community! Our community has been serving the New York / Connecticut / New Jersey tri-state area since 1975. Most of the couples that attend our weekends live in the tri-state area, but we warmly welcome any engaged Catholic couple who needs to complete a marriage preparation or pre-cana program to fulfill diocesan requirements.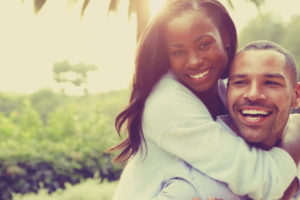 Our community currently hosts multiple weekends per year. We have presenting team couples and other volunteer couples who give their time to share the gift of marriage with engaged couples. Our weekends are held in the beautiful and scenic lower Hudson Valley.
Payment for the overnight weekend covers lodging on Saturday night, meals on Saturday (2) and Sunday (2), and all materials. Breakfast is not provided Saturday morning. Separate overnight accommodations are provided for you and your fiancée. Your reservation is not booked until you pay in full, so to secure your seats please pay as soon as possible. Credit card processing through Paypal is the fastest form of payment accepted, and can be used even if you don't have a Paypal account!
If you wish to pay by check, please select your weekend and register by completing the application and printing a copy. Mail the completed application and your check (payable to CEELHV Inc.) to: Engaged Encounter c/o Vinny & Angela Calderella, 75 C Independence Court, Yorktown Heights, NY 10598. You will not be placed on the weekend reservation list until your check is received. A money order is also acceptable.
Limited financial aid is available. If you need assistance, please call our Reservation Couple @ 845-298-4772 to begin the process.
Due to the stringent policy restrictions at the retreat center, we are unable to offer refunds for a cancelled registration.
Approximately one week before the retreat date, you will be contacted by a team couple with detailed logistics
You agree that by registering and submitting payment that you release Catholic Engaged Encounter of the Lower Hudson Valley, along with it's agents, associates, volunteers and employees, from any and all liability associated in any way with your attendance at the weekend program.
You consent to interview(s), photography, audio recording, video recording and its/their release, publication, exhibition, or reproduction to be used for news, web casts, promotional purposes, telecasts, advertising, inclusion on websites, social media, or any other purpose by CEE and its affiliates and representatives. Images, photos and/or videos may be used to promote similar CEE events in the future, highlight the event and exhibit the capabilities of CEE. You release CEE, its officers and volunteers, and each and all persons involved from any liability connected with the taking, recording, digitizing, or publication and use of interviews, photographs, computer images, video and/or sound recordings.
Mt. Alvernia Retreat Center (2-day)

2-Day(s) ($460.00)
~ Register By ~
Apr 17, 2024 12:00 PM
2-Day(s) ($460.00)
~ Register By ~
Jul 31, 2024 12:00 PM
2-Day(s) ($460.00)
~ Register By ~
Nov 6, 2024 12:00 PM
"We had an outstanding experience during our Catholic Engaged Encounter. Our friends who attended the retreat before they got married couldn't recommend it more strongly to us, so we decided to go. The weekend was fantastic. We listened to insightful talks given by the couples who volunteered after having been married for a while. We learned about the unique challenges they faced, and how they overcame them. These talks helped facilitate our discussions among the two of us, where we discussed our future, children, careers, finances, and everything in between. Although we had discussed most of these subjects prior to the retreat, this weekend enabled us to more fully articulate our thoughts, goals, and apprehensions, enabling us to get on the same page. The location was beautiful, the food good, accommodations comfortable, and other couples friendly. We had an overwhelmingly positive experience and would recommend Catholic Engaged Encounter to every engaged couple we know. "
Catholic Engaged Encounter presented us with an opportunity to not only delve deeper into our relationship with each other, but also to talk about how to make sure we keep God at the center of the relationship. Spending the weekend out of town gave us time to discuss important topics removed from our daily surroundings and distractions. We came out of the weekend feeling more excited than we already were to get married!
It was a beautiful weekend and it really gave us an opportunity to grow closer to each other and grow deeper in our relationship. There were several questions that led to discussions which genuinely helped to improve our relationship. It really opened up our eyes to the beauty and sanctity of marriage, and we felt so much love from the team during the whole weekend.
Our CEE weekend was a valuable retreat to reflect on our relationship heading into our marriage. We enjoyed it and took a lot from it.
Our community is always looking for charitable people who have attended the weekend to donate their time to our ministry. We often reach out to ask for prayers for the engaged couples that attend our weekend. The couple will receive a personal note card with the name(s) of those praying for them. This ministry can be fulfilled from the comfort of your own home!
If you have a strong call to serve our community, you and your spouse may be interested in serving as a team couple. Serving as a team couple involves writing talks on topics using your personal marital experience. To serve as a team couple, you and your spouse must be a couple in good standing with the Catholic Church.
If you would like to be a face in our community, but aren't called to be a team couple you may be interested in serving as a host couple. Host couples arrive before the weekend starts to help engaged couples to their rooms at the retreat center. This commitment involves an hour or two of your time, but serves as a warm welcome to the engaged couples we serve.
Maybe you are called to serve the CEE ministry in another way. We have many other volunteer roles for couples and families. When you join the CEE community, you are part of a peer group who are companions on the Catholic marriage journey. We pray for and support each other to be better married versions of ourselves. Help us bring the CEE weekend experience to other couples by volunteering!
Catholic Engaged Encounter is a 501(c) non-profit organization. Everyone in Engaged Encounter is a volunteer. There is no paid staff in the entire international organization.
Our community relies on the generous support of individuals like yourself to make our weekends accessible to all engaged couples. Couples with financial hardships appreciate your help in covering the cost of the retreat house, meals, and the workbooks they need to make the most of the weekend. If you feel called to support our ministry, please use the link below to give within your means. Our community appreciates your consideration and support!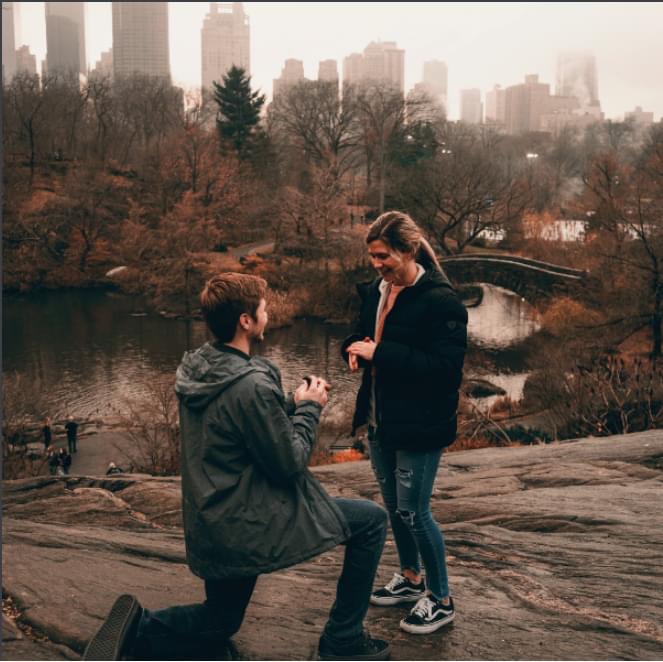 Please contact us if you have any questions. We're looking forward to hearing from you!